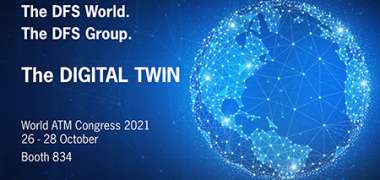 © DFS Deutsche Flugsicherung GmbH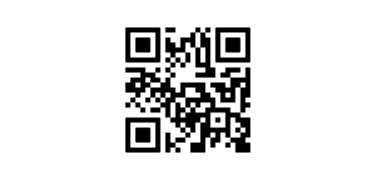 © DFS Deutsche Flugsicherung GmbH
On 26 of October, the World ATM Congress 2021 is opening its doors in Madrid. From today, the digital twin of the DFS booth will also be welcoming visitors. 
For the first time since the beginning of the COVID-19 pandemic, the Congress will host industry representatives from all over the world. Those who cannot travel to Madrid personally to call by the DFS Group booth will be able to take a virtual stroll around the booth this year. 

>> Digital exhibition booth of the DFS Group


Highlights and short presentations
Visitors can view product highlights at the digital booth and click them for more information. Information and videos on the DFS ATS Suite, PHOENIX WebInnovation, Arrival Manager, Remote Tower Control and UAS Traffic Management are available at the workstations. 
You can take a look at one of the digital flyers, or call up short presentations on a range of subjects that will also be presented on site in Madrid. 

DFS CTO Friedrich-Wilhelm Menge will deliver a stimulating talk on innovation in aviation, while experts from DFS and DFS Aviation Services will introduce the topics of green flying, remote tower ambitions, PHOENIX WebInnovation and the Runway Incursion Alerting System (RIAS).

For further information on the DFS Group's presence in Madrid from 26 to 28 October 2021 click here.