Your development opportunities and perspectives at DFS.
Be all you can be.

We offer a comprehensive range of company-wide qualification and development measures, both on and off the job. One of our guiding principles is helping you keep an eye on the big picture and understand the underlying human and technical interrelationships and networks at work. This, for example, was the drive behind setting up the Networking Lunch at the

company. Overall, our training and development programme offers many in-house seminars offering the competencies and qualifications you need. This could involve improving your ability to handle conflict, or learning more about a specific technical area or deepening your knowledge of marketing or finance.
Recognising and fostering your potential.
At DFS, we set great store by the open exchange between managers and their teams so that your talents and potential can be recognised and fostered in a targeted manner. Regular appraisal interviews are held where development opportunities are discussed and future perspectives are determined. DFS invests a lot of time and resources when filling key positions and our talent management programme allows us to learn a lot about potential candidates. This means we can recognise and foster talent at an early stage using our multi-stage selection processes and individual analyses of potential.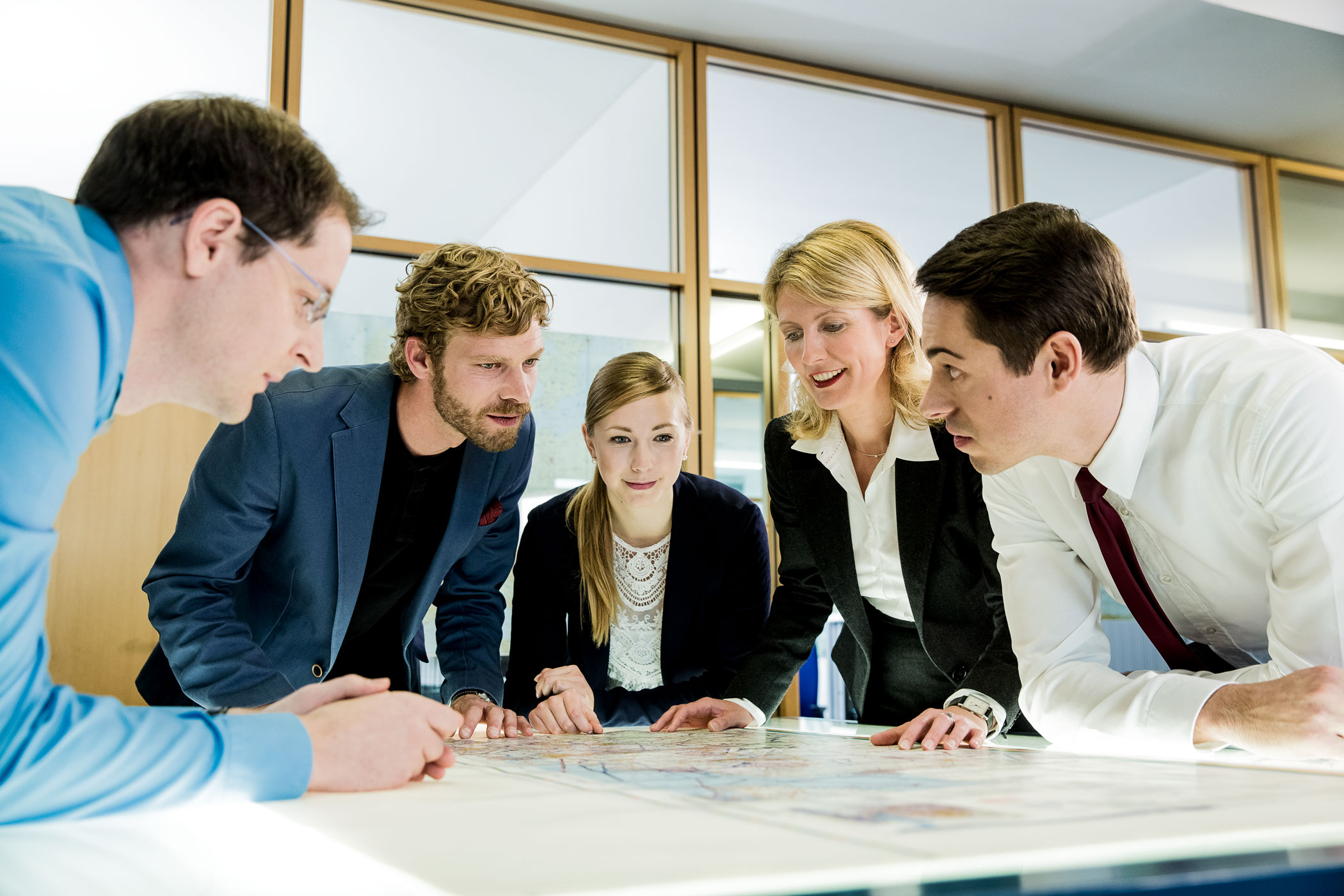 Management development: we have your back.

We have developed our Into Programme to ensure that new managers succeed. In the Into Programme, you will learn the most important principles you need to succeed as a manager. The programme also acts as a platform for networking with other managers. This is followed by a Mentoring Programme where you can ask experienced managers for help and advice, and benefit from their experience. The company has set up similar support programmes to

accompany you through your management career over the long term. These programmes are tailored to your needs and the career phase you find yourself in. Again, the networking idea mentioned earlier acts as a guiding principle as we place great value on exchanging information, ideas and experience across networks which go beyond your immediate area of responsibility. We also offer work shadowing, coaching and 360° feedback.

You can only stay true to yourself by being willing to change.

As a company, we have to be willing to change work areas, introduce new technical systems and improve processes. We won't leave you on your own during such change management projects. As a manager, you will be able to call on the support of the HR department to work out

the implications of the change and the best strategy to implement. This ensures that communication with staff is transparent and both management and staff are well prepared for all eventualities.

On the ground and in the air.