The job of an air traffic controller.

Taking on responsibility: showing the way.
As an air traffic controller, you will be working hand in hand with the pilots. Although pilots ultimately control the aircraft, your instructions as to heading and level decide when and where aircraft are flown. The volume of traffic in the modern world demands high-tech surveillance and computer technology to carry out this job. Good air traffic controllers have to be in full command of their working environment to be able to make the correct decisions in time and pass on precise instructions to the cockpit. The job carries with it a high level of responsibility, which in turn is rewarded with a high level of trust.
Facts and figures: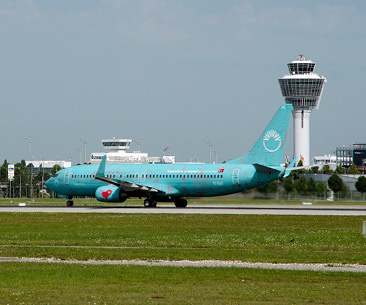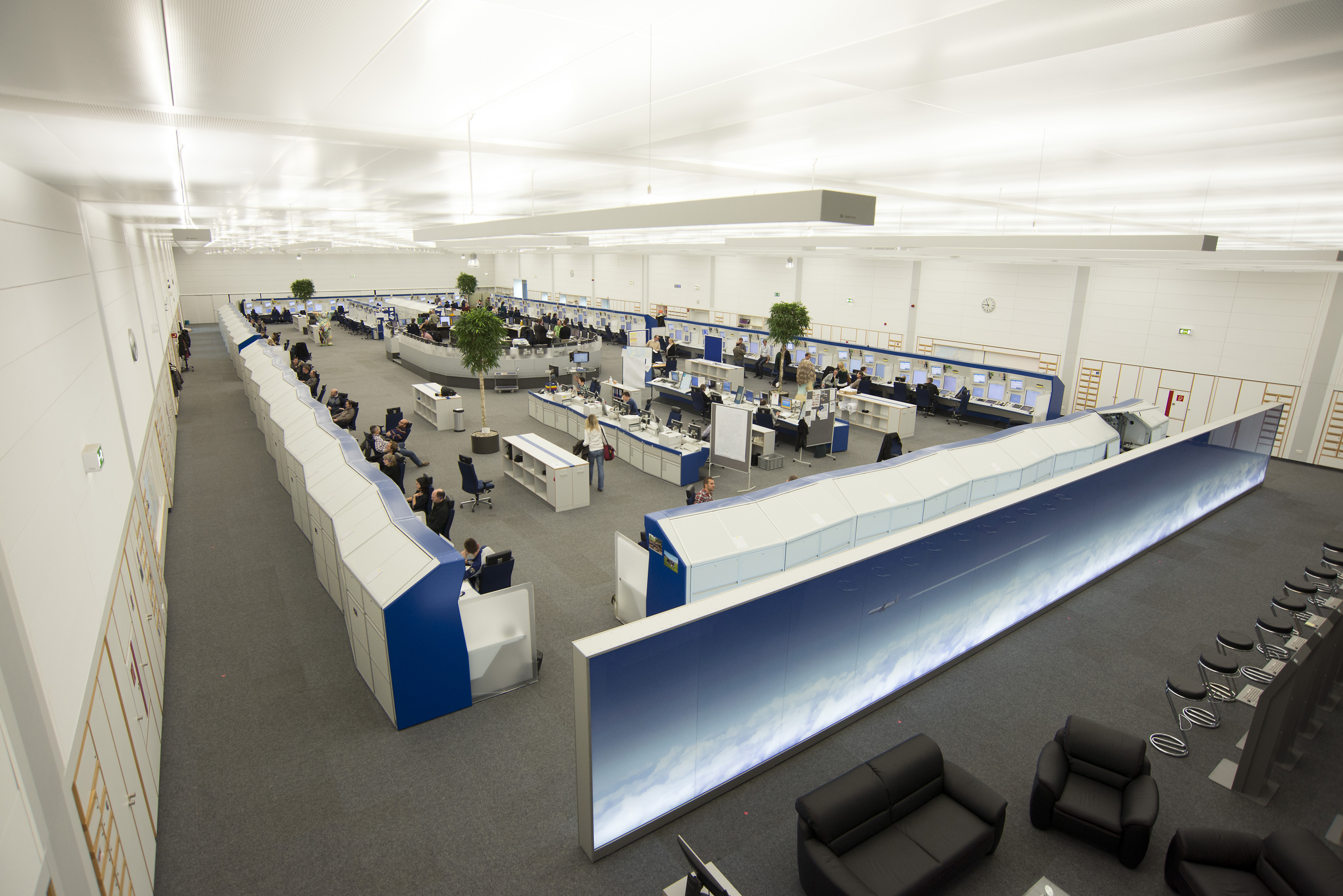 Air traffic controllers in our control centres.
Air traffic controllers in control centres are responsible for approach and area control for the airspaces that are not in the direct vicinity of airports. Finely-tuned teams made up of a radar controller and coordination controller are a great example of teamwork. The radar controller gives precise instructions to the pilots while the coordinator controller remains in close contact with neighbouring sectors and takes on all other coordination tasks, such as those that arise from a change in routing.
High up in the control tower.
Tower controllers, in contrast, are responsible for aircraft in the direct vicinity of airports, whether in the air or on the ground. They normally have direct visual contact with aircraft to ensure all processes work smoothly. They tell the pilots when they can start their engines, provide information on departure procedures and issue taxi and take-off clearances. In the case of arrivals, tower controllers take over the control of the aircraft from approach control and guide them safely to the ground. They keep the terminal control area under close observation and ensure that aircraft don't get in each other's way.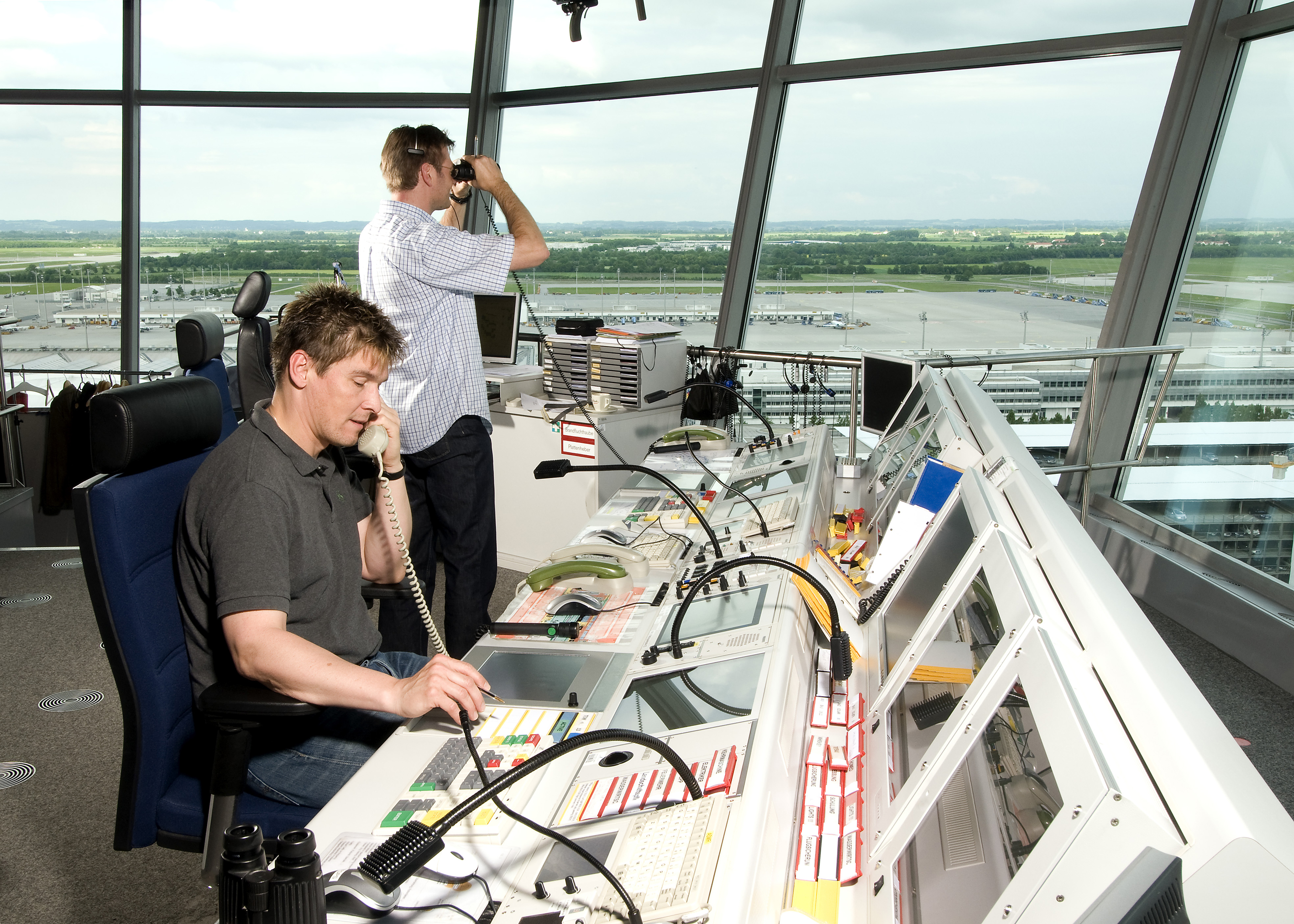 Simply a clever alternative to a degree or a great career step after one.

The transition from school life to working life is one fraught with questions. In Germany, it often boils down to the choice between an apprenticeship for a 'normal' profession or a degree course. The training to become an air traffic controller can be seen as a serious alternative to these classical career choices.
Some facts to make the decision easier to take:
The theoretical training only takes 1.5 years before the on-the-job component begins
There is a good mix of theory and practice, classroom-based training and simulation exercises
Your practical training is led by experienced professionals
You take on a high level of responsibility from the beginning and work as part of a team.
You will have a secure profession for your whole working life
The compensation is attractive from the beginning: €900 gross per month is paid from the first training phase.
Step by step to a controller's licence: the training in detail.


The basics: the first half of training at the DFS Campus.

The first phase of your training takes place at the DFS Campus in Langen, near Frankfurt. Together with the others in your intake from all over Germany, you first have to tackle several weeks of classroom instruction. Then you move on to your first realistic simulation exercises; your first chance to get a real taste of what the job entails.
This phase deals with such subjects as navigation, air law, meteorology, aviation English, radiotelephony procedures and the recognition of aircraft types. The regular simulation exercises will help you to hit the ground running when you start your subsequent on-the-job training.
The finishing straight: on-the-job training.

The start of the practical training sees you working directly in a control centre or tower. This is where you can put all you have learnt into practice, but it also means you will have to prove your ability as an air traffic controller. Of course, you will do this all under supervision. Experienced colleagues will be at your side watching what you do and will give you the help, support and advice you need.
Bit by bit, you will take on the complete responsibility for your work. Over time you will acquire the licences you need until you have all the licences required to work on your own responsibility in your area.
Depending on your posting, there are many options for professional development, such as becoming a trainer, instructor, supervisor or moving up into management. 

Training up close


Discover what our trainees are up to in our  Azubi-Blog (in German only).


What you need to bring to the table.


Standards have to be high given the demands of the job. After all, we are talking about the safety of millions of people. If you can keep a cool head and have no problems taking decisions when they need to be made, then you already have a good basis for the job.

Here are the things you need to bring to the table:



Certificate/degree
Bachelor's degree – or Abitur

Age requirement
No older than 24 at the time of application

Foreign languages
English as a subject until the Abitur

Medical fitness
Including sight and hearing

APPLY NOW
What can you expect after that? The next steps.