Expand your horizons as a trainee.

The aviation industry from another perspective.


Over the course of one and a half years you will get to know the various technical and commercial departments at DFS. You will also get a chance to spend time with other companies in the aviation sector. You will be assigned a mentor as part of your individual traineeship care programme. The mentor will be an executive with the company and she will be able to give you the targeted personal support you require.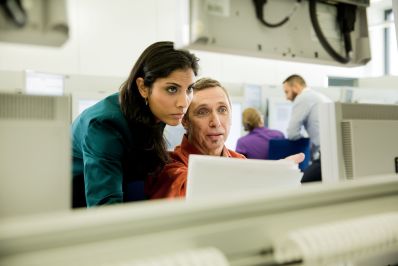 Networking.


During your traineeship, your mentor will help you build up your own professional network. This is a vital part of any career; a part the company would like to actively contribute to.
The next series of the DFS trainee programme starts on 1 May 2017. This year's application deadline has already passed.

What you bring to the table.



Student
Master's degree (with 2.5 or better under the German grading system) in computer science, electrical engineering, combined business and engineering programmes or physics.

Expertise
Knowledge of telecommunications and/or aerospace technology is desirable

Experience
Some international experience, perhaps from a semester abroad or an internship

Languages
Proficient at English (speaking and writing)

APPLY NOW